I was browsing on WordPress and I came across Nicola Alter and she has some amazing posts go check her out! While I was looking I saw the Goodreads tag and I was like that sounds fun let's do it! So here I am.

What was the last book you marked as "read?"
Secrets at Seaside (Sweet with Heat: Seaside Summers #5) by Addison Cole.
What are you currently reading?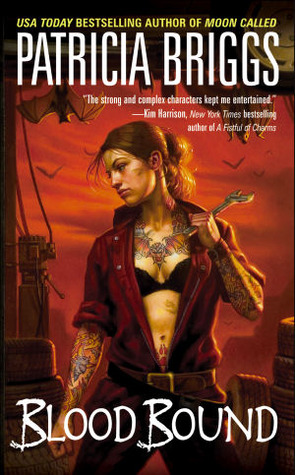 Blood Bound by Patricia Briggs
What was the last book you added to your TBR?
 It's Kind of a Funny Story by Ned Vizzini
What book do you plan to read next?
 Iron Kissed by Patricia Briggs
Do you use the "star rating" system?
Yes, I do, but I wish there were half stars. Sometimes I think a book isn't quite a 4 but not quite a 5 either.
Are you doing a 2017 reading challenge?
Yes, and my is completed as well, I have read 109 out of 100 of my goal.
Do you have a wishlist?
No.
What do you plan to buy next?
I'll probably buy the next Patricia book in the Mercy Thompson series. 
Do you have any favorite quotes?
"So many books, so little time" – Frank Zappa

"I love you enough to never make you chose." – Katie McGarry

"Running is still running. It doesn't matter if it's a physical move from one place to another or if it's within yourself." – Katie McGarry
Who are your favorite authors?
I have so many it's unreal. Katie McGarry, Sarah J Maas, Patricia Briggs, Richelle Mead, Mila Gray, Emily Barr, Colleen Hoover, Miranda Kenneally, and many many others.
Have you joined any groups?
I am apart of two groups Austentatious Book Club and Perustopia Book Club. I am not that active or join into the discussions but I really should.