I love watching movies almost as much as I love to read.  I have watched several book-to-movie adaptations but I thought I would share my top three!
Nerve – Jeanne Ryan
I absolutely hated the book but I love love love the movie. The book is nothing like the movie, and it might not help that I saw the movie before reading. The movie has awesome actors and just the entirety of the movie in a whole is amazing. 
Harry Potter – J.K. Rowling
I feel like any book nerd has read and watched Harry Potter. My favorite books are 1-3 and my favorite movie is 2. I feel like the way the movies executed the books was done pretty accurately.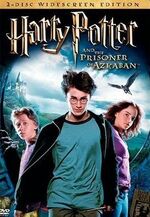 Vampire Academy – Richelle Mead
I really love the Vampire Academy series and Bloodlines series by Richelle Mead. The movie was okay, I don't think it did the book justice. The movie was enjoyable, but I didn't love it as much as the novel.