Do you ever just find a book and want to keep reading it or just read another right after? Well, I do. I love reading contemporary and fantasy. Although most always contain some kind of relationship.
Hopeless – Colleen Hoover
Sky has been homeschooled most of her life and decides to go to public school for her senior year. She has lived a sheltered life and is learning to come out of her shell. Sky meets Dean Holder. He is the known "Bad Boy" and has several rumors going on around him and what happened at his old school. Sky also finds it hard to distance herself from Dean and getting hurt.
After reading this, I wanted to continue reading all of Colleen Hoover's novels.  I just had the need for another romance novel.

Wonder – R.J. Palacio
Auggie was born with a facial deformity, that prevented him from going to school, until now, he is about to start 5th grade. He is about to be the new kid and Auggie doesn't know if he will be able to make friends or if he will be made fun of for because of his face. Is Auggie able to make friends even with him not looking like everyone else?
This is such a heartwarming novel. It really makes you go back in time and relive when you were in the 5th grade.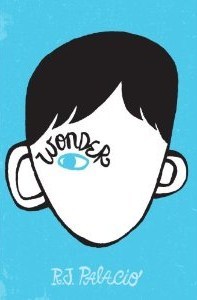 An Ember in the Ashes – Sabba Tahir
Lia is a slave. Elias is a soldier. Lia is being held in the Empire that belongs to Elias. Elias doesn't want to kill or be apart of the Empire.
I love the suspense and thrilling aspect of An Ember in the Ashes, I also love the romance that is there but not there. I needed the next book in the series and once I finished it I needed to find a book similar.